ZwickRoell - Intelligent Testing
ZwickRoell is the world's leading supplier of materials testing machines. Our materials testing machines are used worldwide in R&D and quality assurance in more than 20 industries. For more than 160 years, ZwickRoell has stood for reliable test results, excellent service, and quality and reliability in materials and components testing.

ZwickRoell stands for extraordinary technical performance, innovation, quality and reliability in materials and components testing. Our customers trust ZwickRoell because we are a global leader in static testing and are experiencing significant growth in the field of fatigue testing systems. Numerically speaking, the company achieved a revenue of 237 million euros in 2018
Static Materials Testing Machines
Our static material testing machines are specially designed for tensile, compression, and flexure tests, as well as shear and torsion tests, so they are ideal for performing complex tasks in the field of material and component testing.
ZwickRoell offers:
Universal testing machines up to 2,500 kN
Time and creep testing machines
Torsion testing machines
Biaxial testing machines
Testing machines for sheets metal forming
In addition ZwickRoell offers all the components necessary for professional materials testing.
Specimen grips
Test tools
Load cells
Extensometers
Systems for Climate and Temperature Testing
Accessories for servo-hydraulic testing machines
Specimen preparation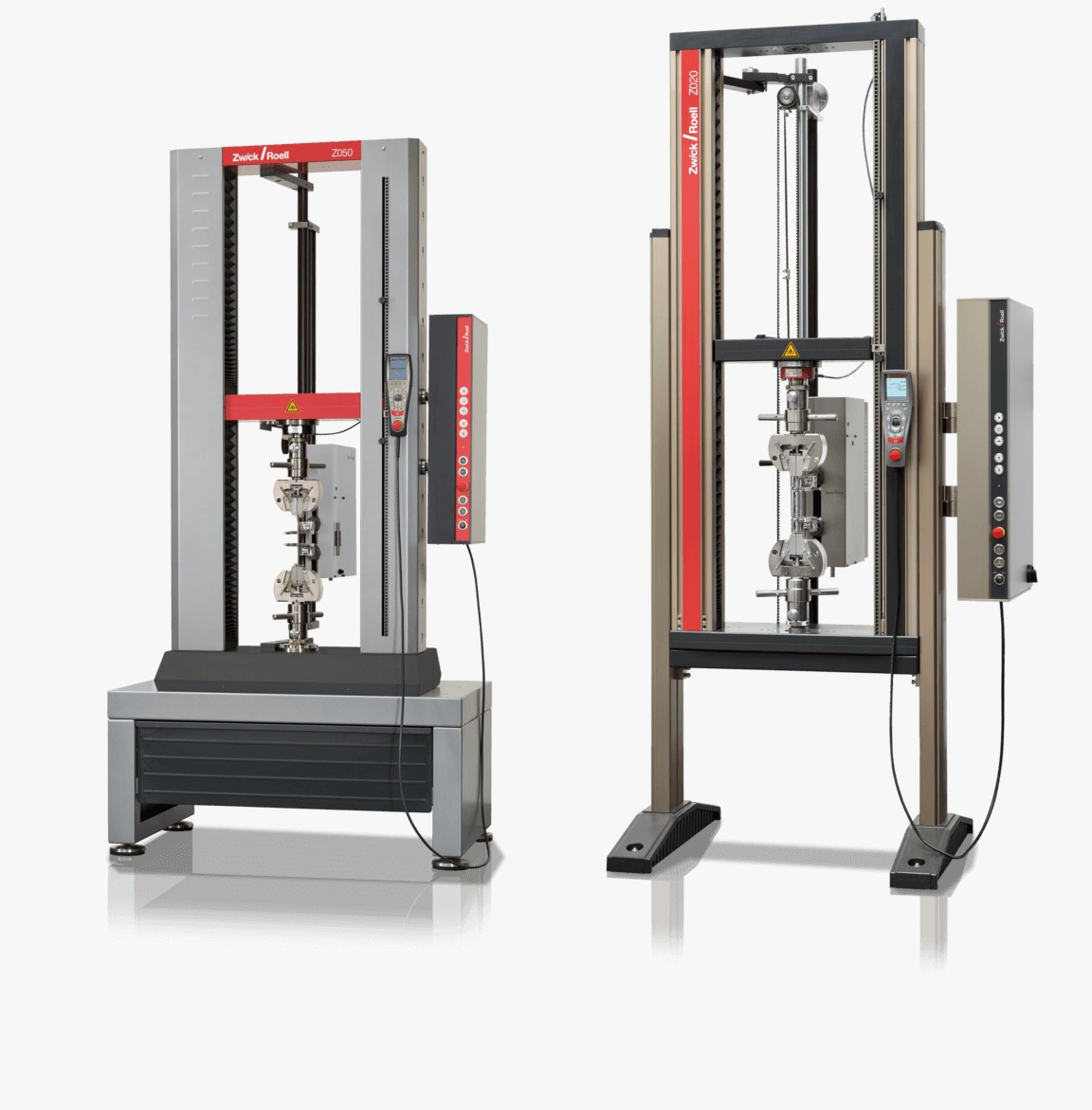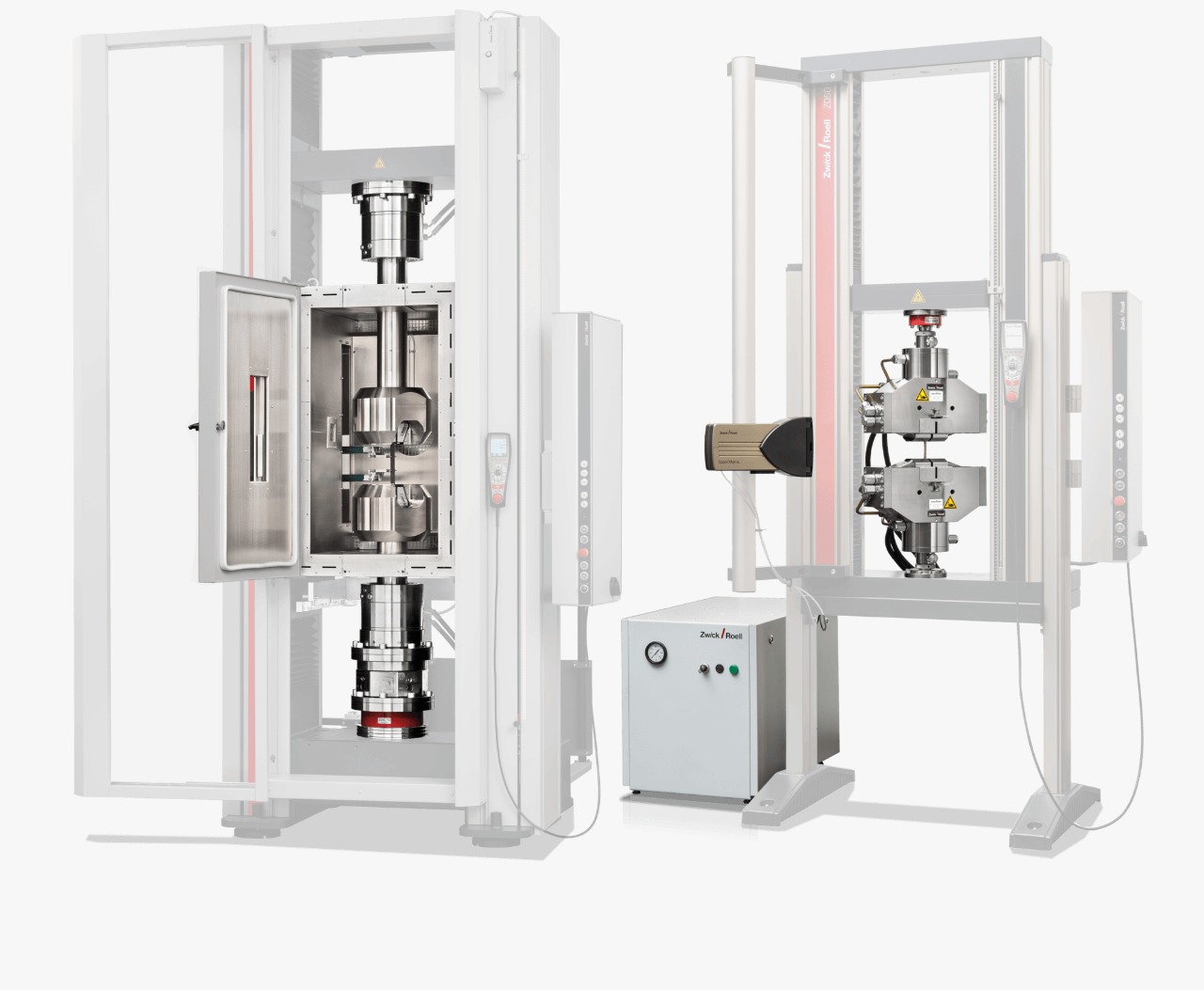 Dynamic and fatigue testing systems
At ZwickRoell, we use various physical drive principles for our dynamic testing machines. Each has its own advantages and specific application areas. We provide the best solution according to the required specifications of our customers.
Servohydraulic testing machines
Vibrophore
High-speed testing machines
Linear motor testing machine
Electro-mechanical testing actuator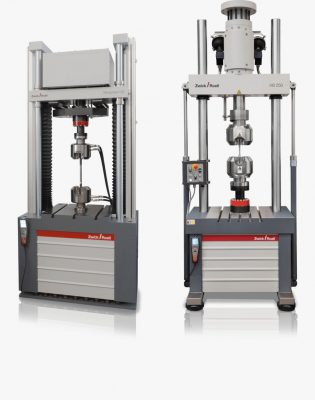 Products for Impact Testing
ZwickRoell offers a comprehensive product portfolio of impact testing machines for a wide variety of applications. The impact testing machines offer a range of pendulum impact testers and drop weight testers for different applications on plastics and metals:
Pendulum impact testers from 5.5 to 750 joules
Drop weight testers up to 100,000 joules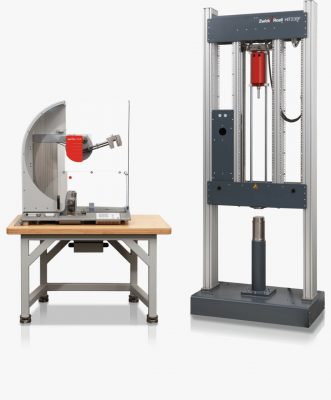 Melt Flow Indexers
Melt flow tests are a simple method of characterizing the flow properties of a plastic melted mass. This test method is particularly widespread, especially in the field of quality control and material entry control. The requirements for the melt testing equipment vary depending on the stage of manufacture in which it is located in the plastics industry: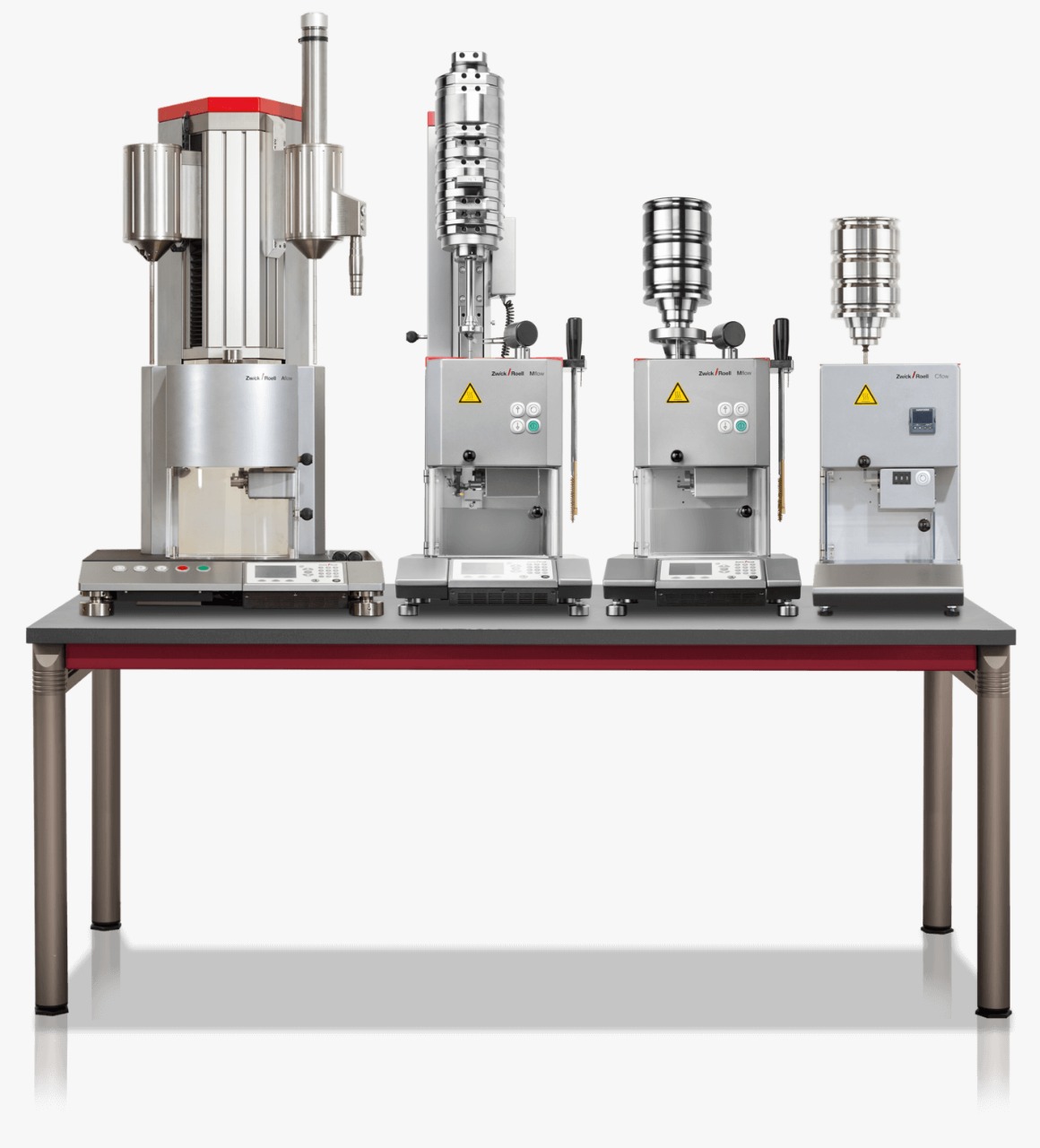 Hardness Testing Machines
The ZwickRoell product portfolio includes a full range of hardness testing equipment for use on metals, plastics, rubber and special materials to all the principal and established standards employed worldwide.
Universal Hardness Testing Machines
Vickers Hardness Testers
Rockwell Hardness Testers
Hardness Testers for Instrumented Indentation Tests
Shore/IRHD Hardness Testers
Portable Hardness Testers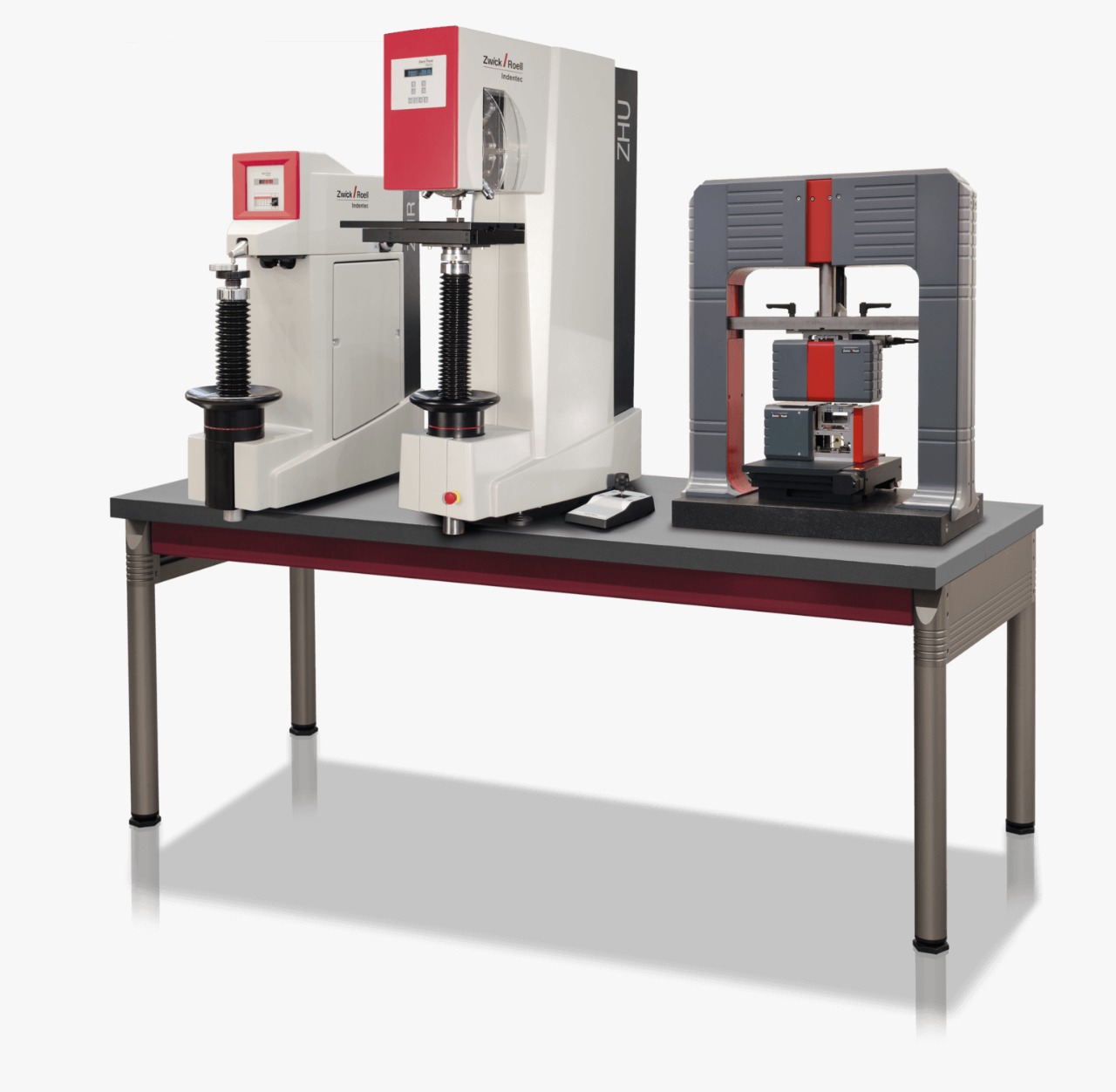 Testing system modernization
In the course of modernizing several thousand testing machines ZwickRoell has gained extensive experience in manufacturer-independent modernization. Materials testing machines from over 40 different manufacturers can be transformed into state-of-the-art equipment using modern ZwickRoell measurement and control electronics, drive technology, and testing software.
Electromechanical Static Testing Machines
Hydraulic Static Testing Machines
Servo-Hydraulic Testing Machines
Vibrophores